Black Friday 2020 and COVID 19
Estimated Read Time:
3
Minutes
Changes in Retail and the Call to be Dynamic in Meeting Customers' Needs

Black Friday has always had a great hype surrounding it; the record sales, the in-store only specials, the queues, the hustle for the best deal; have made it an iconic date on the retail calendar. However, this year, due to the world-wide pandemic, COVID-19; the concept of Black Friday, for the retail industry as a whole, has fractured slightly. This leads to multiple questions with regards to the retail industry.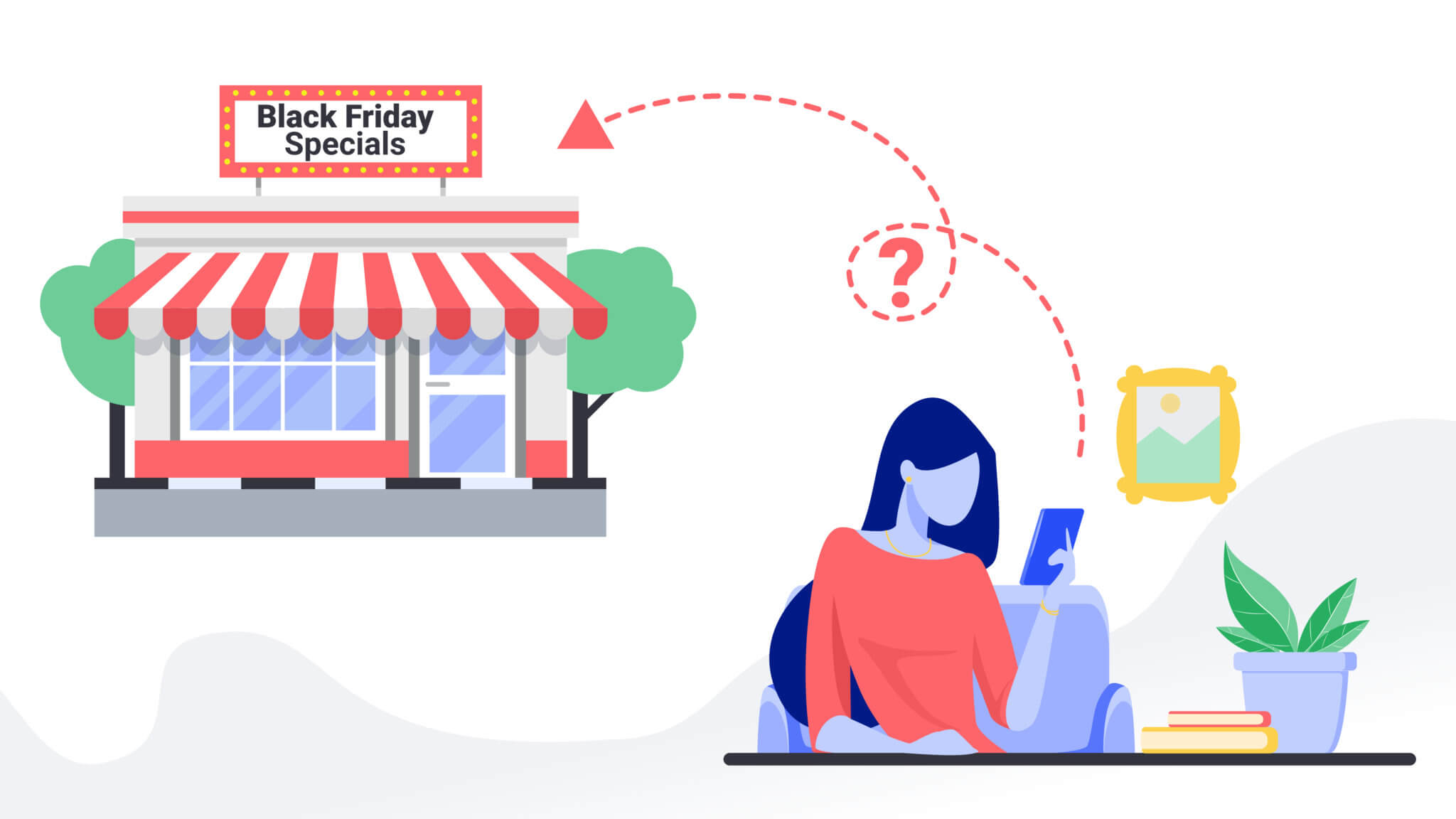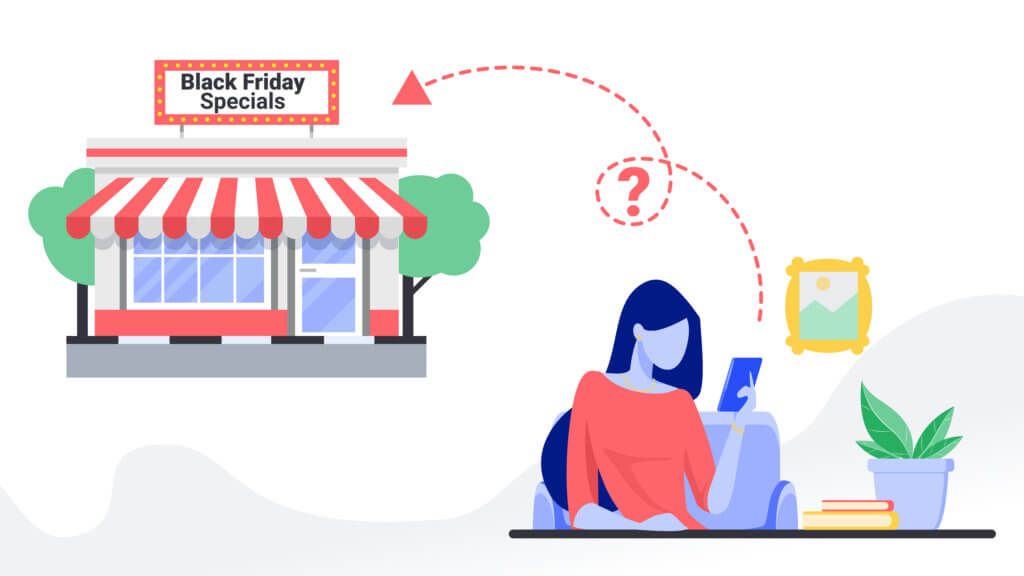 What Does this Mean for the Retail industry?
Black Friday 2020, raises the question: is this the new path for retail? Suggested Black Friday strategies cover anything from longer sale periods (starting even in October), a push for purchasing to be predominately online (swallowing up Cyber Monday), to closing stores on Thanksgiving and providing no incentive (or sale hype / deals) for the customer to come into the store. These strategies are thanks to COVID-19, where the need to socially distance is paramount to reduce infection rates.

Even post-COVID, when people will not be afraid to shop in person, in store traffic may go down since changes in purchase behavior and an overwhelming shift to online may become permanent. This is where we see a call for retailers to be dynamic and look toward innovative technologies to provide solutions.
Personal Mobile Engagement – But How?
More than ever, this is the time to stop differentiating between online and offline customer activity. The merging of both worlds allow retailers to have a more holistic, 3D view of the consumer, instead of viewing them through two separate lenses (and, sometimes, two different systems). This depth allows for better targeting in order to propose more relevant services. To engage with brand awareness campaigns and, eventually, to drive traffic back into stores; through this, they will feel like they have been "looked after" all this time.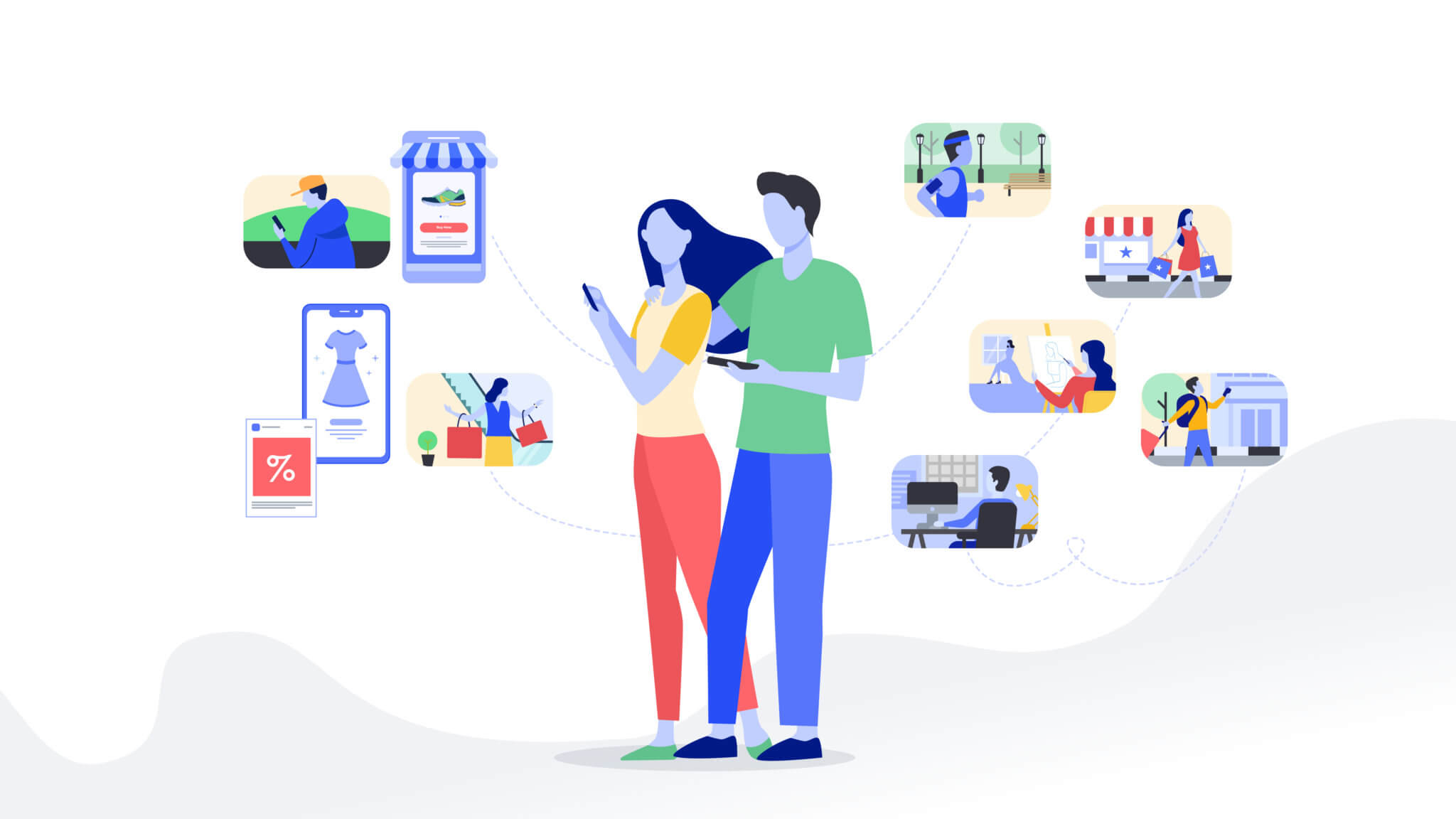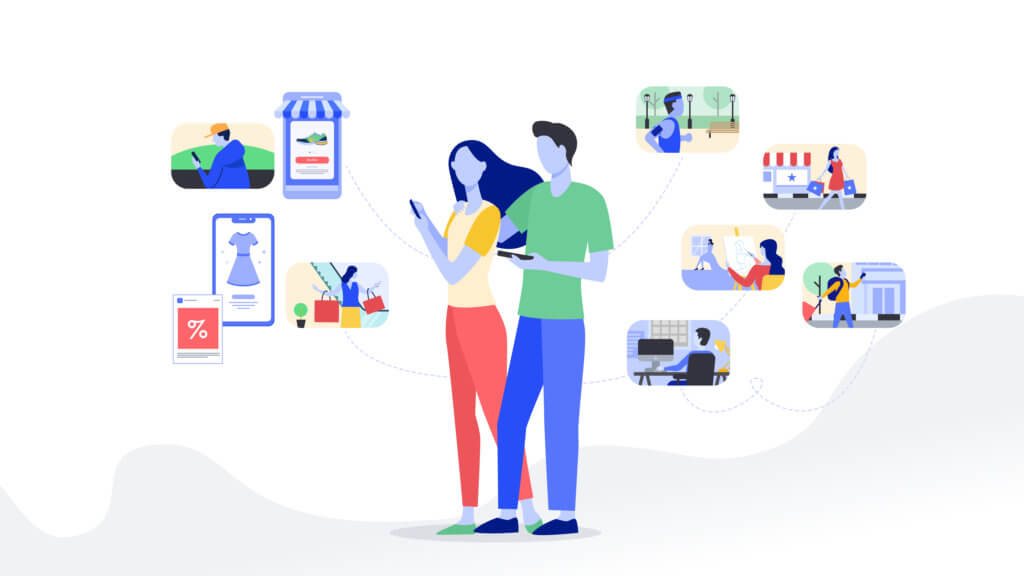 To create that stickiness when the in-store shopping is inconsistent and unpredictable, makes it that much harder. For it to happen, retailers need to adopt the tools and practices that will allow omni-channel engagement, suggesting hyper-convenient offers and solutions for their customers. This is fueled by hyper-personalization that draws upon a complete view of each individual person. Mobile apps play an important part of that strategy, since they are omni-present with customers in the real (offline) world and are also, increasingly, at the center of their online retail experiences. Using the right mobile engagement platform helps make sure that the engagement is personal and timely.
…and when?
The more purchase habits shift online, the more challenging it is to predict shopping behavior. It is no longer about the lunch break, or weekends or the holiday season. Engaging with customers, maintaining mindshare, must be a continuous process focused on the consumers interests, not on the retailers schedule.

How can Retailers be Dynamic in Their Mobile Engagement Strategy?
Retailers often know exactly which offers they want to make to each target audience, and even when it is a good time to make them. The trick is, making sure that these offers reach the right people, at the right time. Accomplishing this is, and will be, one of the most important strategies that Retail can take on, for Black Friday 2020, and for the industry's future as a whole.
Creating an environment of personal engagement with a customer is one of the primary foundations of the JedAI Product Suite. JedAI works within the retailer's hosted app making sure that it forms a complete view of the customer. Don't worry! JedAI does not let any personal data leave the phone without explicit consent by the user.  Based on this continuously updated view of the individual customer, JedAI can pull in only the campaigns/ offers / services from the retailer that are relevant. JedAI then makes sure that the campaign message is presented at the right time, based on the individual's activity and location. Timely and relevant. Creating a personalized moment.
At Anagog, we are committed to innovating to the needs of both retailers and their customers. Personal engagement can only work when it is a win-win, providing the consumer with a great experience by engaging them around their needs.
With our technology, retailers can be dynamic and provide continuously a high level of personal engagement to their end users – regardless of a pandemic.