eBook:
The Ultimate Guide
to Personalized Mobile Engagement
powered by Real-World Insights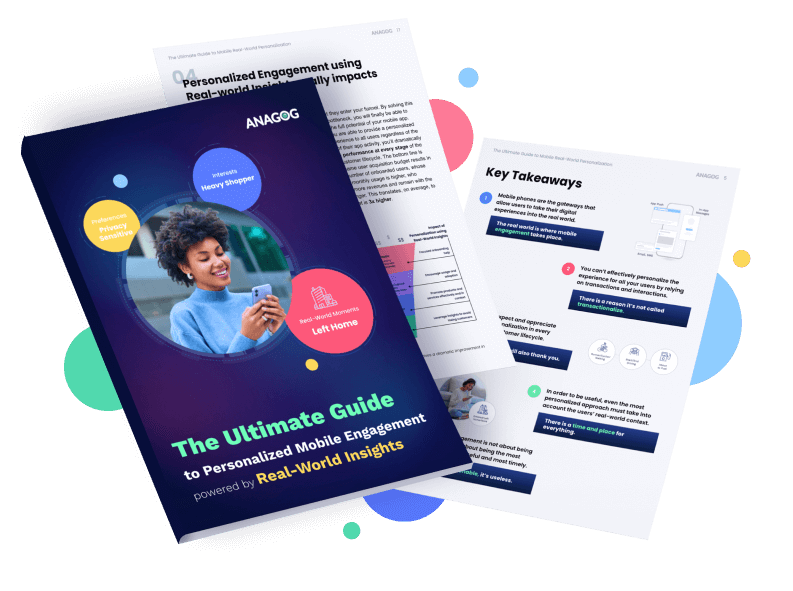 Companies are realizing that the only way they can successfully provide a personalized customer experience is with the help of their mobile app. The challenge has been to do so effectively, comprehensively and ethically.
Real-world insights restore a capability that has gone missing in the digital age; the ability for companies to truly see their customers (without collecting any personal data). Instead of understanding users solely through their app usage and online clickstream, companies gain insights into their customers' real-world experiences for precise audience segmentation, contextually targeted engagement and to gain a broader view of their customer-base as a whole.
Download this ebook to understand why real-world insights must be at the core of your personalized mobile engagement strategy and how they provide you with the best tools to engage each and every one of your customers throughout the customer lifecycle.