Revolutionizing the way you understand your consumers' behavior with Edge-AI, offering highly personalized and contextual services and experiences, while providing unmatched privacy control

Privacy-by-design
The world's first smartphone-based artificial intelligence (AI) engine, fully independent from backend server communications.

Ultra-low smartphone
battery consumption
No server dependency results in minimal battery consumption. Understand user activity and location 24/7 with no more than 1% battery life consumed daily.

Customer understanding
and targeting
Optimize customers' experience with relevant personalized offerings and real-time customer engagement based on their automated activity journal and holistic profile.
More and more consumers are outraged that their private data is being exploited by marketers and stored in the cloud where it is more vulnerable to hacking.
Anagog is changing this paradigm, putting users back in control of their data while still enabling marketers to reach the right consumers in the right place and at the right time with highly targeted offers.
Anagog's JedAI, a mobile SDK, enables consumer data privacy with advanced artificial intelligence solutions for smartphones. JedAI is the world's first smartphone-based Edge AI engine that understands the activity status and location of the smartphone owner, learns his/her unique profile on the phone itself and enables prediction of future activities and visits to places.
All this is done without pulling any personal identifiable information (PII) outside the phone, hence fiercely protecting user's data privacy.
Users can benefit from better personal and contextual services without being forced to share any of their personal data.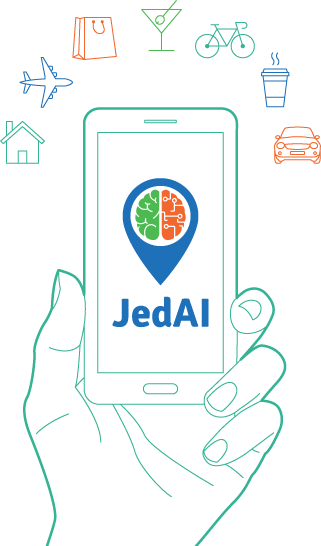 Edge AI – Analysis, deep learning, profiling and predictions all on the smartphone without need for cloud communication
Compatible with the latest Android and iOS operating systems
The first ever ability to simultaneously retain all personal identifiable information (PII) data on the user's phone, while providing unprecedented personalized and contextual services