COVID Business Recovery Series:  Insurance
Estimated Read Time:
5
Minutes
In this blog series we are taking a look at how different industries can bounce back better from COVID-19 by leveraging lessons learned over the course of the pandemic about consumer behavior. This installment will look at a segment that has experienced a mixed bag of developments during the pandemic, opening up new opportunities just as pre-pandemic risks have loomed larger: the Insurance Industry. You can check out the previous posts here.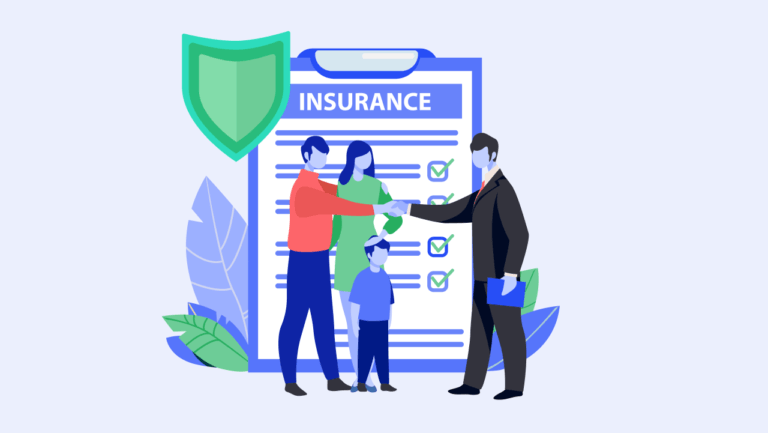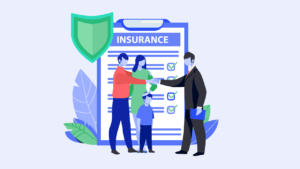 The "year of the pandemic" was an interesting one for the insurance industry. In terms of relationships with customers, this was a year in which the status changed to "It's complicated". 
To be fair, there was quite a lot of disruption and upheaval going on in the industry even before COVID struck. On the technological front, the penetration of IOT-devices allowed insurance companies to begin to offer a variety of usage based insurance (UBI) policies at lower premiums. Unfortunately this coincided with a rise in consumer backlash towards data practices, which restricted the popularity of these new options.
From a business perspective, the industry, dominated by famously conservative, extra-large players, was being challenged by cheeky startups who blew up the established norms and leveraged technology and modern marketing to go straight to the consumer with radical ideas such as simplicity, transparency and ease of use. 
Compounding this was the "economic pandemic"; when people started to feel the strain, they reviewed all elements of their spending, leading to even more competition and pressure on prices. With the uncertainty, along with the lockdowns and the travel restrictions that followed, consumers were driven to seek solutions that were adjustable and could provide them with the flexibility they needed to account for varying circumstances.  
Lastly, as the year progressed, insurers had to deal with a portion of customers, private and commercial, who had their lives completely upended. They joined a growing market segment in need of assistance and services that go beyond standard insurance products.


Naturally, the global pandemic contributed to a growing awareness of health issues and, by extension, other unforeseeable calamities, which demonstrated to many the value of having insurance. With the need established, the opportunity is there for companies capable of making the right, relevant offer to the right customers at the right time.

The uncertainty is an opportunity to truly lend a helping hand while demonstrating why insurance can actually be a smart investment. There is no better brand ambassador than a customer whose insurance company came through for them when they needed it.

Consumers have a greater appreciation for the safety and utility of virtual and digital services. This can help convince those who previously resisted 'data exchange' offers. This also means that you can spend less energy on getting them to adopt the new services and more efforts on ensuring they have a great customer experience.
COVID Business Recovery: We Have Your Back
Anagog's unique Mobile Engagement Platform allows insurance companies to jump on the digital insurance bandwagon by hyper-personalizing their approach to each and every customer and directly engaging with them, based on a variety of first-party data. You can offer new policy options, benefits, discounts on premiums and useful bits of information that are relevant to each customer based on their preferences, interests and hobbies. The solution uses EdgeAI technology (artificial intelligence with a small footprint that can run on edge devices) that allows you to keep all relevant data about a user's behavior available on the phone, safe from prying eyes, so you can apply advanced algorithms and leverage actual data while alleviating privacy concerns. By combining all that with their real time context and location, you can also make sure to engage each user when they are most approachable and attentive, so your message is welcomed instead of ignored.


Preach Privacy- Insurance companies already possess a large amount of personal data, so one might think that policyholders may have already relinquished their expectations for privacy. In practice, though, the pushback is still there and may potentially grow. Using Anagog's Mobile Engagement Platform, companies can make full use of personal data, as well as real world activities and behavior for targeting and segmentation while reassuring customers that the data goes no further than their phone. A strong stance on privacy practices can generate a lot of goodwill and minimize unwanted exposure.
Simplicity for all- Upstart companies have made gains by presenting simplified plans. Simplicity breeds confidence. This is easily achieved when the customer base is small and homogenous. However, for more traditional insurance companies, who have a diverse customer base and a large variety of products, this requires advanced, effective segmentation, using a wide array for first-party data. For example, simplicity may mean parametric insurance for some customers, while others may value a reduced premium in exchange for access to their data. Each option is desirable, but to totally different groups of customers. Simplicity requires being able to reach specific audiences in order to deliver a clear, focused message.
Get Personal- In a Deloitte survey, customers expressed that their No. 1 dislike of standard insurance products was that they are non-personal and non-customized. The Mobile Engagement Platform allows you to create targeted messaging based on detailed customer attributes and/or behaviors, engaging them at the right moment on an individual basis. Insurers can use this to deepen their relationship with their customers and increase both customer satisfaction and loyalty.
Flexibility works- 'Adjustability' works for both the insured and the insurer. The insured get more flexibility and cost effectiveness in times of uncertainty while the insurer adds a churn-busting weapon to its arsenal. Being able to anticipate a customer's need for a more flexible policy can help prevent them from seeking it with a competitor. Anagog's SDK helps you gain predictive insights without prying. This means you can take a proactive stance towards customer retention.
Non-insurance is the new insurance- According to Deloitte, much of the growth potential of insurance lies beyond insurance. As companies shift to expand the breadth of services they can offer, the more insights they can gain into the day-to-day of their customers, the more they can plan and execute new offers. With Anagog's unique EdgeAI on the device, companies can get anonymous, quantifiable data about the habits of their customer-base, without uploading any of their personal data.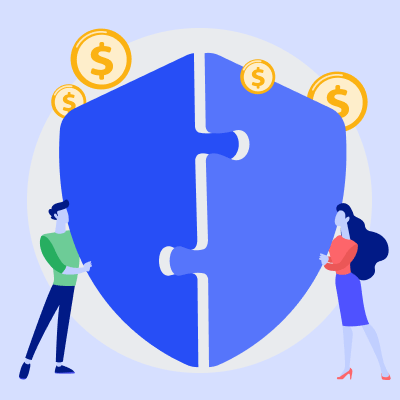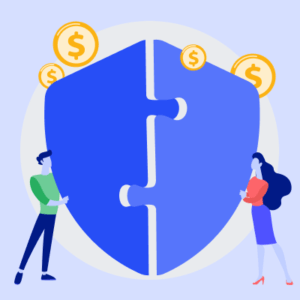 Insurance companies are facing an exciting few years, as technology has opened up interesting opportunities and has helped create significant commercial threats. Anagog's platform is the solution that will give you the insights you need and the ability to act upon them, so your bounceback is higher than everyone else's.
Contact us and become the disrupter, not the disrupted.