COVID Business Recovery Series: Travel and Hospitality
Estimated Read Time:
4
Minutes
In the COVID Business Recovery series we are taking a look at how different industries can bounce back better from COVID-19 by leveraging lessons learned over the course of the pandemic about consumer behavior. The first installment will look at one of those hardest hit by lockdowns, health alarms and overall global uncertainty; the Travel and Hospitality industry.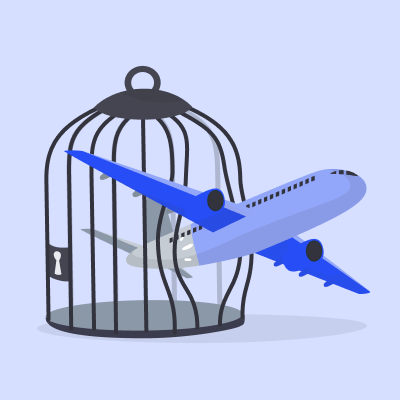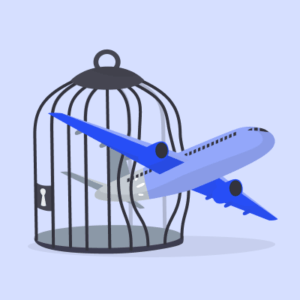 Prior to the pandemic, the industry was coming off of a decade of record growth, fueled in part by the success of digital tools, dynamic pricing, virtual travel agents, and a glut of supply (see AirBnB).
The pandemic, for obvious reasons, brought all that growth, and the industry itself, to a crashing halt as governments applied lockdowns and travel bans, and people stayed in doors and worried about their health, and their personal finances. In the US, travel spending dropped an unprecedented 42% in 2020. International travel dropped 76% and the lucrative business travel segment contracted a whopping 70%. Cruises, which had been booming, dried off seemingly overnight. Even surface travel dropped significantly, then rebounded, then fell again as the waves of the pandemic washed over an industry struggling to stay afloat. 
Hotel occupancy is down 42% year-over-year (YoY) with roughly 80% of hotel rooms empty, and a 48% decrease in revenue per room. In short, devastation. The good news is that it seems that the market has bottomed out and companies can start planning their bounceback.


ws:
Demand is surely going to be there as

many consumers can't wait

for travel restrictions to be lifted. As countries reach higher levels of vaccination, and the worldwide infection numbers subside, the pent up demand and available discretionary spend will be desperately seeking an outlet.

There is still a lot of uncertainty, especially for travellers; changes to local businesses, local health restrictions and infection alerts. This is the opportunity for a 'trusted travel companion/travel agent' to be useful.

This industry, in particular, already underwent its digital transformation and is well prepared to receive digital customers. Even better, most travellers these days choose to stay connected even when they are abroad, leaving the digital communication channels open.
COVID Business Recovery: We Have Your Back
Anagog's unique Mobile Engagement Platform allows companies to hyper-personalize their engagement with their customers as part of their mobile app strategy, based on a variety of first-party data. You can offer each individual customer benefits, discounts, recommendations and content that are relevant to them based on their preferences, interests and hobbies, and deliver those offers at the right time for them to be useful and welcome. Equally important, this is all done directly on the phone, without requiring any personal data to be uploaded to a cloud. This means the solution is both inherently private and cost-efficient (especially important when your customers are on data roaming plans). The fact that personalized offers do not have to make a round-trip from the device to the cloud and back again, also means that your offers can be received in real- time, even in that quaint little town in Italy. 


Chaos will reign: In the race to COVID business recovery, competition will be crazy as everyone from incumbent players to new entrants to local tourist boards scramble to grab hold of

your

customers. Do you still know them? 15 months is a long time and as

we have seen

, customer loyalty is fraying. You need to reestablish that customer relationship and get reacquainted with their preferences, interests and hobbies. Use Anagog's SDK to gain dozens of new ways to segment your users (we call them Micro-Segments) based on their recent behavior. Combine these fresh Micro-Segments with everything you already know about the customer to devise the perfect engagement strategy.

Buckle Up: The pace of new developments will be dizzying as new destinations are opened, travel restrictions are lifted and the inventory of flights, hotels and attractions will grow. You will need to be reactive, and quick to avoid misleading or confusing your customers. With Anagog's Edge AI technology, you can shorten the loop and make sure that every app click and every online purchase is accounted for, so your users will not miss any important notifications.
Understand who's ready and who isn't: Different segments of users will dare to start travelling sooner; you'll want to focus your efforts on them, since the others may take a while (for health and economic reasons). Using Anagog's Micro-Segments, you can create dynamic campaigns that will

patiently nurture

your customers on their path back to normalcy. When they'll be ready, you will be too.


Communicate Well: An effective communication method is needed in order to provide real- time updates. Using Anagog's wide range of Micro-Moments,  along with Custom Micro-Moments that you can define, you'll be able to reach out with the right message at the right time.

Act now: COVID business recovery is starting and you cannot afford to lose time. Anagog's SDK can be seamlessly integrated in a matter of days, instantly making your app smarter and your mobile strategy more effective. 
Contact us to hit the road to COVID Recovery with your wheels spinning.