Deeply Personalizing Banking Experiences with Predictive AI
Estimated Read Time:
3
Minutes
In today's banking environment, knowing your consumer isn't a nice-to-have. It's essential for success. Customers expect their bank to forge one-on-one relationships when tailoring experiences and individualized recommendations.
Banks understand plenty about their retail customers' financial behaviors and risk tolerances – but that's far from the entire picture. Knowing customers beyond their direct interactions with their bank – through their day-to-day activities – will help financial institutions provide better services and gain an edge over competitors.
Certainly, any banker is happy when a customer comes in seeking an auto loan. But what if the bank knew the customer was shopping for a new car as it was happening? The bank could automatically send a customized car loan pre-approval or offer a specific APR rate lower than that offered by the dealership — all while the customer was still deciding on which car to purchase.
If that sounds futuristic, then the future is here. On-device Artificial Intelligence (Edge-AI) solutions that provide deep customer insights are poised to be the new norm, and the banking scenario above will be just one of ways companies will capitalize on the promise of AI.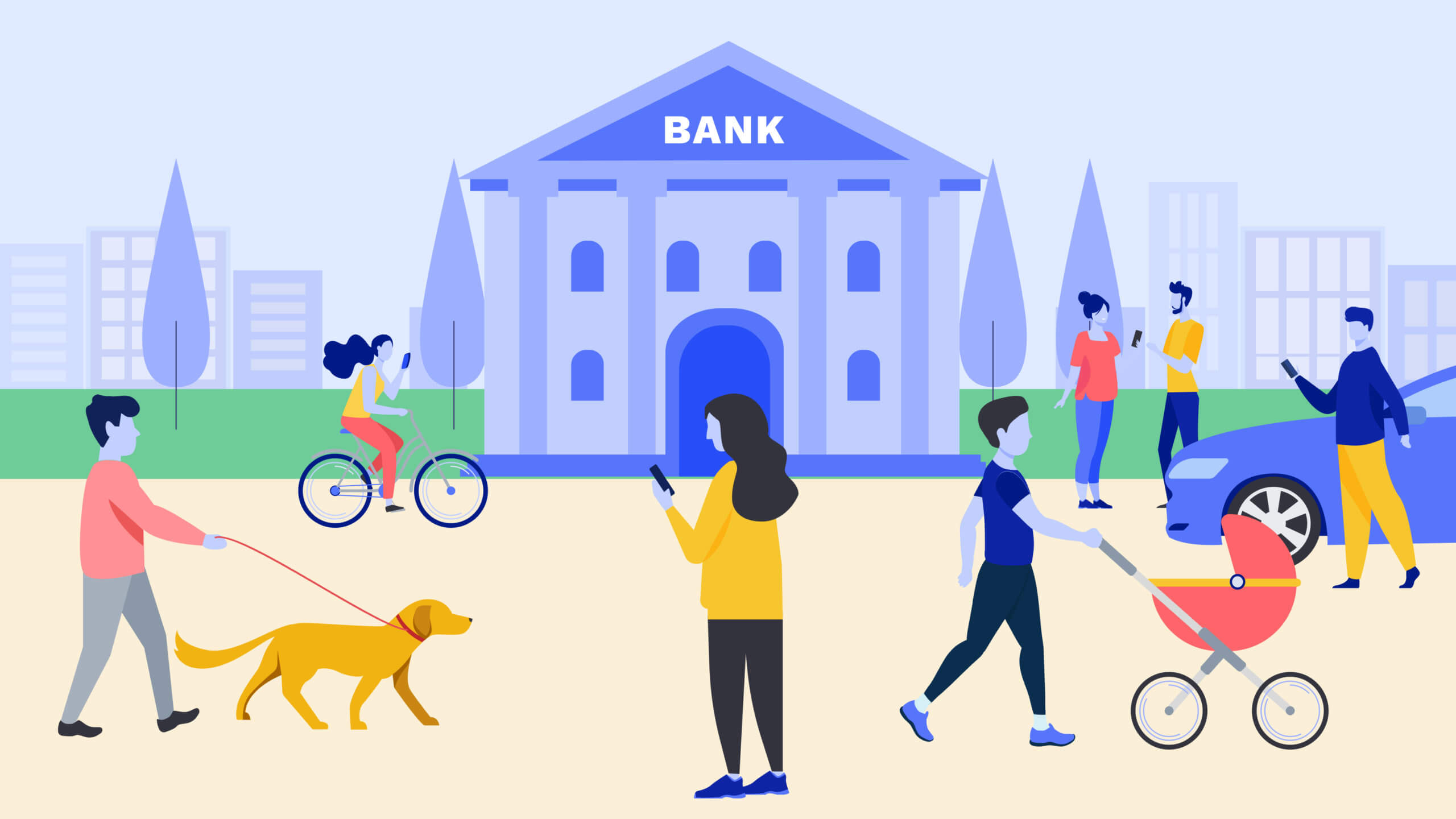 Our Anagog JedAI 4.0, for instance, has machine-learning algorithms that use first-party data generated by the multitude of sensors on the users' mobile device to better understand their real-life activities, creating a user profile on the mobile phone itself. The profile is based on the user's geo-behaviors, movements, timing location and mobility status. JedAI can then provide predictions of what the user will do next, allowing companies to provide more personalized customer-contextual offerings based on behaviors and locations rather than personal information.
If the customer travels frequently, perhaps the bank will offer a credit card with travel perks, or for a customer who dines out frequently the offer might involve a discount for a restaurant as part of its reward program. Helping customers maximize the value of their reward program.
If the customer is abroad, for example, the bank can offer reduced FX fees on the card and extend a larger line of credit in case the customer might need extra funds for travel. By understanding the evolution of customers' lifestyle, banks can predict a future financial need and help the customer avoid financial pitfalls, such as overdraft or late fees. If the customer is visiting five or six condominium developments in a short time, it might mean he or she is shopping for a new place to live and may be open to learning about mortgage rate offers.
By employing Edge AI, banks develop a deep understanding of each customer's overall behavior through insights on their lifestyle – in context — and then monitor and predict how they might change with time. Rather than a one-dimension customer profile, unique solutions like JedAI offer a true 360-degree view of the customer so banks can anticipate their needs and better support them.
For customers, the notion that their bank knows what they are doing when they aren't banking might sound invasive, but JedAI addresses privacy concerns by ensuring the customer's privacy remains safe, even while they are receiving highly personalized offers and experiences. JedAI, the world's first on-handset AI engine, understands your activity and builds a personal profile for each and every user on her device and then pulls down the relevant offers based on the user's anonymized profile. All this is done in-phone. No personal information is sent to a server or the cloud. The users' information and data is 100% secure on their phone.
If the user chooses to opt in to the bank's app, the offers can grow increasingly personalized based on the customer's credit ratings and more.
Banks play a unique role in our lives and most customers trust their banks because their privacy protection and customer data handling standards are high. In this sense, JedAI's capabilities in maintaining the customer's privacy is a great fit; with JedAI, banks can position themselves in the frontier of edge technology and privacy standards.
It's a win for the banks, and for customers — who receive truly relevant promotions when they might be needed most, enjoy increased fraud prevention, and work with a bank that can better anticipate their financial needs.
To learn more about Anagog's banking solutions, click HERE.
Before joining Anagog, Gil worked as a consultant at McKinsey & Company for four years in the U.S., where he advised clients on a wide range of topics such as Strategy, Growth, Advanced Analytics & AI, Digital, and Operations. Gil also co-led McKinsey's Advanced Analytics Growth domain in the Banking practice. Before joining McKinsey, Gil Served as a Submarine Officer in the Israeli Navy for seven years.
Gil worked as a consultant at Deloitte advising financial institutions in Israel and Europe, including risk management projects and operations.
Gil holds a degree in Business and Finance from University of Chicago where he earned an MBA with Honors and a B.A. from Tel Aviv University (Summa Cum Laude).