Striking a Privacy Balance for Retail
Estimated Read Time:
4
Minutes
Most customers want and have come to expect great deals from their favorite retailers and brands. But unless the offers are relevant, even the best deals are ignored. A preferred sportswear store touting 30% off on all Nike running shoes has little value for a customer who is only into Yoga. How can the retail customer experience be relevant and personalized?
Loyalty programs provide the personalization consumers want, but more and more are recognizing the tradeoff. The consumer must give up some level of privacy such as name, address, email and possibly other demographic information in exchange for the perceived value of the program. With so many highly publicized data breaches, and even overreach by some of the world's largest social media platforms, consumers are increasingly wary of handing over their personal data. The first steps in protecting the privacy of personal information is to identify and understand that consumers do want a choice and not accept that they must have a tradeoff.
So what should consumers do, and what can retailers do to help? Artificial intelligence solutions are the key. With edge (on-phone) artificial intelligence, privacy concerns are minimized. Using on-phone artificial intelligence — what we call Edge-AI — allows for consumer privacy without hobbling retailers. With our pioneering JedAI SDK solution, customers retain full control of their privacy and still enjoy highly personalized offers and experiences. That's because with JedAI the user's personal data is kept on the user's phone and only relevant offers are brought to the consumer's attention based on his or her lifestyle, location, and context — in real time. It's a pull model rather than the traditional retailers' push model.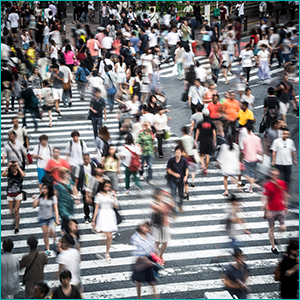 But why would retailers be interested in Edge-AI if they can't know the customer? Retaining a deep understanding of the customer is exceedingly important for retailers, especially lifestyle players that seek to provide services to their customers across different aspects of their lives. But with loyalty programs and store apps, retailers have great insight into the customer's existing shopping behavior, but not much else. This very partial picture doesn't include what the consumer buys elsewhere, or what the customer might need in the future.
So, what's next for retail? With JedAI, retailers can provide their customers with highly personalized services by truly understanding their behavior, mobility and lifestyle – who they are, what they do, how they do things, and when/where they do them with contextual relevance. And it does all of this while maintaining the user's privacy.
Additional benefits for retailers include the following:
Enables highly personalized marketing and content to increase visits, conversion, and shopping cart size
Builds long-term loyalty by providing highly relevant services across many aspects of customer's life and ensuring the brand is top of mind
Uses anonymized, crowdsourced data so retailers can optimize local-area marketing spend, measure campaign effectiveness in real time, and help inform localized assortments by linking shopping behaviors of look-alike customers to local customers in a specific area/ region
For consumers, the benefits are easily recognizable as well:
They receive tailored offers and content based on their needs in real time
They realize a seamless customer experience that best fits their mobility and routine, such as , scheduling delivery, "buy online, pick up in store", or scheduling in-store appointments
They retain full control over their personal data in their phone, and they have full transparency into what data is collected and what is shared with the app – none of which is personally identifiable information, or PII.
For consumers, JedAI is essentially their personal discreet assistant that sits on their phone, with a goal of finding offers the consumer may find useful. The "assistant" knows the user, what he or she needs and more, and then looks at all the promotions that are offered by retailers and cherry picks only the ones that are relevant based on the user's profile. The longer JedAI resides on the phone, the more it "knows" the user, which means offers and services will become increasingly personalized and tailored to the user's personal needs and will be offered to him or her at the right time. And it does all of this without sharing any PII with the retailer.
Having JedAI SDK within a retailers application, shows how machine learning in retail can provide greater insights in real-time, contextually and a complete reach of all customers.
To learn more about how you can ensure your customer's privacy while also boosting your relevancy, contact us HERE.
Before joining Anagog, Gil worked as a consultant at McKinsey & Company for four years in the U.S., where he advised clients on a wide range of topics such as Strategy, Growth, Advanced Analytics & AI, Digital, and Operations. Gil also co-led McKinsey's Advanced Analytics Growth domain in the Banking practice. Before joining McKinsey, Gil Served as a Submarine Officer in the Israeli Navy for seven years.
Gil worked as a consultant at Deloitte advising financial institutions in Israel and Europe, including risk management projects and operations.
Gil holds a degree in Business and Finance from University of Chicago where he earned an MBA with Honors and a B.A. from Tel Aviv University (Summa Cum Laude).