Survey Shows Consumers Want Private Data to Stay that Way
Estimated Read Time:
2
Minutes
Marketers know most of us very well, and for many consumers that's creepy. While many will argue it's the price we pay for our online world, lots of us (more than 70 percent) say if given the option, we would retain our personally identifiable information (PII) on our mobile phones rather than sharing it with big corporations and marketers.
That was one of the results of the recent consumer privacy survey we conducted through Survey Monkey, which also showed that more than 80 percent of us believe data privacy is extremely important.
The survey also revealed that consumers are increasingly aware that many of the apps they rely on are taking their personal information and watching their searches and social media "likes" and then using that data to try to sell us things.
Lots of us enjoy receiving discount offers for items we'd like to purchase – and most of us receive offers and discounts after searching for an item online. But at Anagog, we've found consumers are intrigued about how they might still receive targeted offers without ceding control over their personal information.
That could be, in part, because consumers are increasingly wary of who is collecting and using their personal data. Almost every one of the 200 consumers polled in our study said they believe big companies that are accessing our PII should do a far better job of protecting it, with another 80 percent-plus saying they are not happy that corporations collect their mobile data and share it with third parties.
We have lots more results from the survey to share. If you'd like more information, please check out our press release. If you'd like more information on how Anagog solutions can help consumers protect their data without cutting themselves off from the world, click here.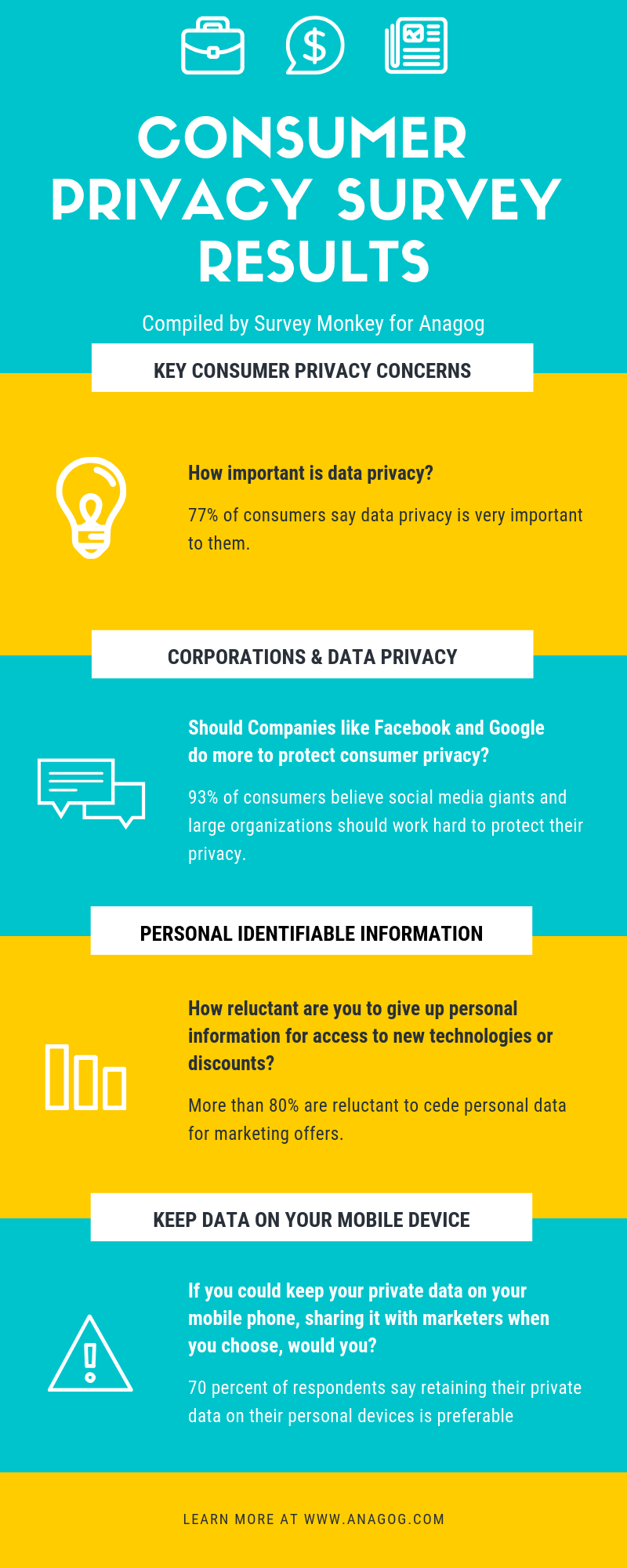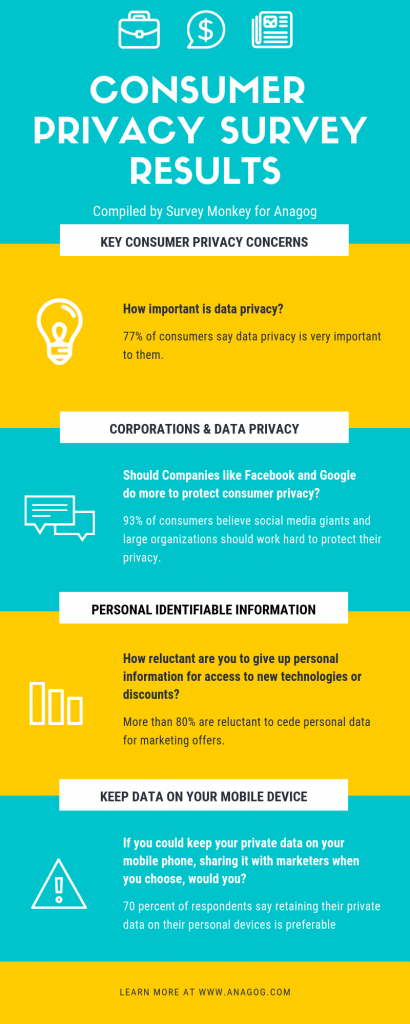 Udi is a commercially focused executive with over 20 years' experience managing businesses throughout the USA, Europe and APAC.
His experience spans across a broad range of industries, including mobile & online, ad-tech, media, gaming and telecommunications. Throughout his career, Udi maintained senior roles in organizations of all sizes, from start-ups to global brands, where he was largely responsible for their development, growth and converting new services into profitable sales revenues.
Prior to joining Anagog Udi founded, managed and successfully grew Brightcom Media to a double-digit multi-million $ business.