Post-COVID Bounceback Watch: The Automotive and Mobility Industries
Estimated Read Time:
6
Minutes
In this blog series we are taking a look at how different industries can bounce back better from COVID-19 by leveraging lessons learned over the course of the pandemic about consumer behavior. This installment will look at the intertwining paths of automotive companies and mobility services, how the pandemic has impacted that relationship and what their bounce back will look like. You can check out the previous posts here.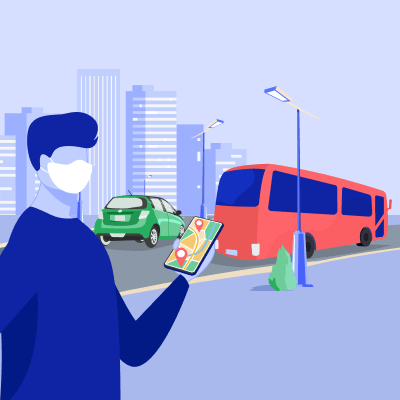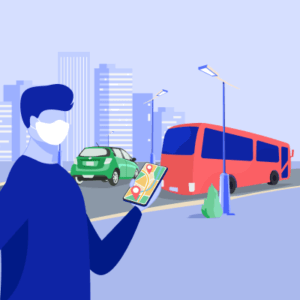 Pre-COVID, with the forecasted explosion of urban populations, mobility-as-a-service (MaaS) was seen as a natural evolution to a future dominated by environmental concerns, urban crowding and smart mobility solutions (such as e-bikes and scooters). Automotive companies anticipated a potential drop in car ownership in favor of car- and ride-sharing services. Therefore, MaaS was a way to hedge their bets on the future and establish recurring revenue streams to balance the forecasted drop in sales. The global pandemic disrupted a lot of these forecasts. Car sales completely tanked as people postponed large purchases until the uncertainty cleared. McKinsey at one point estimated that the top companies in the sector would see a decline of $100bn in profits in 2020. Commuting by car became a distant memory as people were forced to stay and work from home, and many learned to like it.
Fast forward just 18 months and the trends have reversed at dizzying speed. As one industry exec put it: "COVID forced everybody back into their cars for a while"; social distancing became a priority and shared transportation took a hit. Demand for cars has risen, placing the strain on supply lines and manufacturing that was interrupted due to lockdowns and slowdowns.


People are out in the world again. Admittedly, many are getting in their cars and avoiding public transportation which has become unreliable (due to shifting public policy) and unsafe (due to the risk of infection). In addition, there has been a mass exodus out of crowded cities and into the surrounding suburbs (and even further away). For some this is a temporary move until things are back to normal. Others have discovered that remote working is no longer for the eccentric; it is a legitimate, even productive way to work. And their employers seem to agree with them. This has fueled a bounceback in car ownership and slowed the shift towards MaaS. 
On the other hand, COVID has brought home the importance of environmental awareness. Many people have now realized that sustainability is not just about "saving the whales", it's about self-preservation. Eco-responsibility received a boost, thereby validating corporations and investors who prioritized ESG values (environmental, social and governance). The result is that national and local governments, businesses and even the media are showing a renewed interest in projects and companies that are friendlier to the environment. 
Ultimately, as a Deloitte study phrased it,  "MaaS is a data-driven, user-centered paradigm, powered by the growth of smartphones". Mobile app users expect innovative features from their smart mobility providers. In return, they are often ready to grant reasonable access to their personal data such as their locations, if the result is convenience. Citizens and governments are eager to return to maximum mobility and data-driven services and smartphones-centric solutions are here to stay. So it seems that the pandemic is destined to be only a bump on the road towards inevitable adoption of smart mobility services.
COVID Business Recovery: We Have Your Back
Anagog's unique Mobile Engagement Platform allows both automotive and mobility players to hyper-personalize the engagement with their customers. This is a key part of the customer relationship strategy, leveraging a variety of first-party data . You can offer each individual customer the tips, discounts, recommendations and content that are relevant to them based on their preferences, interests and hobbies. You can then make sure you deliver those offers at the right time for them to be useful and welcome. The unique solution keeps all the relevant data about a user's mobility habits available on the phone, instead of uploaded to a cloud. This allows you to target users with relevant offers without compromising their privacy.
By combining all that with their real time context and location, you can reach them 'in the moment', ensuring that your message is timely. By approaching them when they are most approachable, you can build your relationship and encourage loyalty.


Spot trends sooner- Mobility and automotive industries measure trends over years, whereas mobile-centric, data-driven services react in months (if not weeks).  As rapidly as the market is changing, players in both industries cannot afford to wait years for the trends to develop. Getting a detailed view of the macro-changes is crucial for executives to stay informed and make the right decisions for their companies. Using Anagog's Analytical Campaigns, you can generate statistical insights across your user-base. The data is anonymized by default, making this is a very private way to get quantifiable insights about audience behavior. For example, you can anticipate local changes in behavior that may hint at fluctuations in demand or follow the trends of a younger generation to understand future mobility consumption.
Nurture a win-win relationship- The key to becoming a trusted provider of mobility solutions is to cultivate the customer relationship. In the past, Automotive players used to remember their customers only when their lease was almost up or enough time had passed since their last purchase.  Now, when they are hoping to establish new recurring revenue streams, they must develop an ongoing relationship with their customers. Providers of smart mobility solutions, on the other hand, face the challenge of increased customer expectations. They are now expected to provide value across a broad range of services (such as deliveries, ticket purchases, wifi connectivity and more).
Establishing a true relationship means that the interactions cannot always be transactional. Companies must demonstrate the value of the relationship even when there is no direct path to monetization. The wide range of data that Anagog's solution can manage and analyze on the device, including online digital actions as well as real-world actions, lets companies reach out to specific audiences with creative life hacks, cost-saving secrets and helpful insights that will delight them and turn them from app users to brand ambassadors.
Develop new revenue streams- The shift to a recurring revenue model also places a bigger emphasis on developing partnerships with 3rd parties. This creates more value for the customer and opens monetization opportunities for the company. For automotive companies, this means expanding their business beyond selling units and maintenance. Now they must offer 'adjacent' services such as fueling, charging and insurance, and even lifestyle, travel and entertainment options. For mobility services, this means that in addition to enabling payment for transportation service (like tickets and parking), offering commuter-friendly deals, on-board entertainment and even 'on the spot' deliveries. Anagog's Mobile Engagement Platform enriches the amount of first-party data that companies can use to micro-target audiences with custom-made offers and bundles.
Anagog makes it possible to seamlessly include insights into real world behavior alongside other attributes (purchase preferences, demographic data, etc.). Companies gain a wider perspective on the customer as a person, in order to make unique offers that can really add value to the relationship. Since the data stays on the device, Anagog encourages transparency. Users can see for themselves which insights have been collected and decide how they feel about it. This level of control breeds trust, which improves sales performance.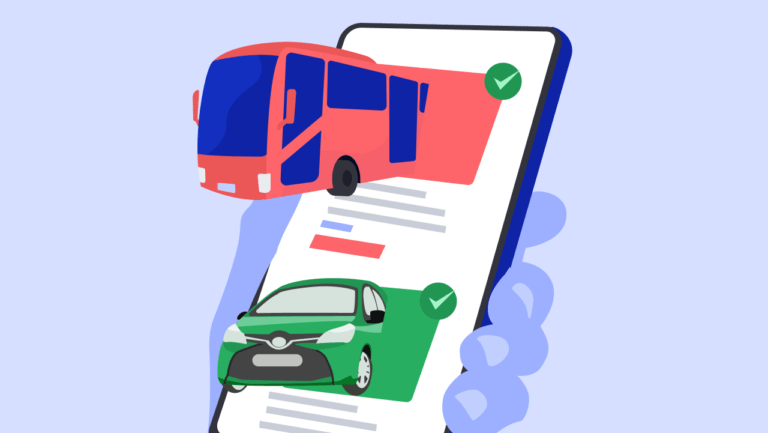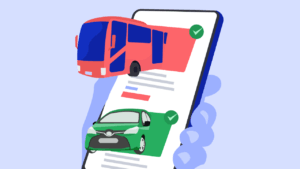 The future is mobile– With all the intelligence that has gone into smart vehicles and smart mobility algorithms, the focal point for the foreseeable future lies literally in the hands of the consumers. Mobile phones are the facilitator for the majority of their digital interactions. Mobile apps are the easiest way for automotive and mobility companies to cultivate a closer relationship. Investing in personalization and the mobile app makes perfect sense for an automotive industry that is determined to have a closer relationship with their customers. Simultaneously, smart mobility services are wholly dependent on the mobile experience for many of their most valuable use cases.
The challenge is that these apps are used today in very specific situations, providing only a single-dimensional view of the user. Anagog helps you leverage additional data that provides new insights into real world behavior and engage customers in a variety of ways at specific moments throughout their daily journey.
Automotive companies and smart mobility solutions are now emerging on the other side of a global pandemic that universally disrupted their business and drove them apart, at least temporarily. While it is not unthinkable that their interests will again be aligned in the future, in the near term they will need to find success with customers and bounce back independently of each other. Anagog's Mobile Engagement Platform can help companies in either sector to establish a richer customer relationship that will bring value regardless of the long-term strategy.
Contact us for more details on how to bounce back from COVID with a deeper, richer customer relationship.